Seller's Agent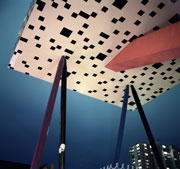 What You Should Know About Seller's Agents
A seller's agent has a duty to get the best possible deal for the seller.
As your Seller's agent my loyalties lie with you. I will share all pertinent information about potential buyers to help you make decisions regarding the sale of your property.
If you list your property with me, know that I will:
Inspect your property and perform a comparative market analysis to know what similar properties have recently sold for, and present you with what I feel is the most effective listing price 

Advise you on how to best present your home or condo in order to entice prospective buyers

Provide a complimentary consultation with my professional stager/designer
Arrange a photo shoot of your property with my photographer
Produce a virtual tour of your property
Prepare a Youtube video of your property
Provide a personal property website highlighting the virtues of your property
Post a detailed property listing on various real estate websites including Realtor.ca
, providing instant access to buyers worldwide
Advertise your home or condo listing to all 50,000+ realtors in the greater Toronto area via the multiple listing services (MLS)

Produce a full colour print and online brochure showcasing your home and its features 

Advertise via direct mail to thousands of homes or condos in your neighborhood with a full colour postcard
Organize an open house for Realtors and potential buyers, if applicable. 

Co-ordinate showings by prospective buyers and maintain a detailed list of all realtors who have booked an appointment to show your property
Follow up on showings to get feedback from prospective buyers
Negotiate all offers presented to attain the maximum selling price for you

Outline the Seller Agent fees with you in full detail
As always, my cancellation guarantee makes listing your home/condo with me completely risk free.
As your Seller Agent, I promise to get the price and sales terms you seek. E-mail me or call me at 416.471.5638 to find out more.